Frequently Asked Questions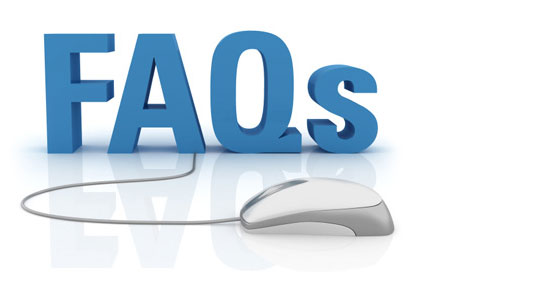 Here are some frequently asked questions about Atlantic DocuSHRED
Are you doing all you can to protect the privacy of your clients?

Confidential documents are everywhere in your organization. Printed confidential documents are produced every business day by every employee in your organization. Identity theft and corporate espionage are today's fastest growing forms of fraud.
Unsecured documents destroy personal credit ratings, as well as business reputations and your company's security, leaving your company open to legal repercussions.
Prevention by way of Secure Document Destruction is the best protection for both you and your business. Government Regulation now demands that all personal information be protected and destroyed.
Atlantic DocuSHRED's secure document destruction program is tailored to meet your regulatory, privacy and confidentiality requirements. 
Compliance with these privacy policies isn't just good business practice; it's now the law. 
Atlantic DocuSHRED is your trusted partner for your Document Destruction needs.
---
IN HOUSE SHREDDING (Your Problems)

Employees selectively decide what to shred and what not to shred, which could lead to the potential loss of information.
Boxes under desk unsecured.
Employees perform shredding activities and get distracted from job duties - degrades moral and productivity.
Employees without "need to know" may have access to confidential material about the organization, its clients or other employees.
You purchase and install a high volume shredder
(a commercial grade shredder costs between $1,200 and $10,000). Don't forget to reorder supplies and perform monthly maintenance.
You dispose of messy shredded output, deal with paper dust issues, and haul 132 lb bags.
Paper is thrown away.
OUT SOURCE SHREDDING (Our Solutions)
Economical and convenient, everything is shredded preventing loss of any information to the trash.
Free locked containers.
All hauling and shredding tasks performed by our bonded technicians - secure, reliable and productive.
Secure collection containers protect information from outsiders and unauthorized employees. Materials remain safe and secure until shredded.
We provide and maintain state-of-the-art industrial shredders, so you don't have to. Never worry about ordering supplies, broken equipment, expensive repairs or utility costs.
We confidentially destroy and remove all material, keeping your office clean and tidy.
We recycle all shredded output.
---
Who Should Shred?

This information can be as simple as a name and/or telephone numbers or as detailed as pertinent financial, contractual, medical, legal, or employment records. Regardless, by law all companies are mandated to destroy this information, not to do so increases potential liability to the holder of this information. 
Law Firms
Accounting Firms
Financial Institutions
Health Service Providers
Government Institutions
Crown Corporations
Doctors
Insurance Companies
Universities / Schools
Leasing Companies
Bankruptcy Trustees
Engineering Firms
Service Providers
School Boards
Retail Outlets
Hotels / Hospitality
Employment Agencies
Car Resellers
Casinos
Credit Reporting Agencies
Collection Agencies
Call Centers
Advertising Agencies
Unions
Project Management Companies
Pharmaceutical Companies
Pharmacies
Tax Consultants
Consulting Firms
Rental Companies
Communication Companies
Mortgage Companies
Property Management Companies
Transportation Companies
Home Office
Customs Brokers
Utility Companies
---
What to Shred?

Confidential paper documents are everywhere in your organization, your future can only be protected by way of properly destroying these documents.
 

Tax Records
Legal Documents
Bank Documents
Financial Records
Customer Lists
Account Information
Invoices
Budget Plans
Insurance Documents and Records
Sales Forecasts
Marketing Material
Price Lists
Inventory Lists
Outdated Business Records
Credit Card Receipts
Credit Information
Blueprints
Employment Applications
Social Insurance Numbers
Cancelled and Blank Cheques
Competitive Information
Computer Records
Purchase Receipts
Correspondence
Bids and Quotations
R & D Reports
Obsolete Contracts
Phone Logs and Records
Internal Memos
Payroll Records
Personnel Files
Sales Reports
Account Records/Lists
Medical Records
Planning Documents
Official Notices
Training Information
Diligence Files
Intellectual Property Records
Signatures